Best Kept Gardens and Greens Competition
The Best Kept Garden & Community Green Area is part of the annual Ennis Tidy Towns Local Awards and is our way of saying thanks to all of you who take such pride in your gardens, green areas, residential streetscapes, civic gardens and Shrines.
Your passion and hard work is a major contributor to Ennis ranking so highly in the National Tidy Towns Awards and for this, we are truly grateful.
Like the National Awards, our  Competition is recognising the importance of native biodiversity and therefore have a Community Biodiversity toolkit with tips.
Deadline for entries is 30th June 2021 - Enter Now
 Coder Dojo Ennis and Ennis Tidy Towns 2020 Competition
Ennis Tidy Towns is thrilled with the new collaboration with Coder Dojo Ennis to develop fun, games all with a TidyTowns Ireland theme! The competition challenge was to create an Ennis Tidy Towns-themed project.  Try out the game entries to the competition! 
The River Fergus
Learn more about the importance of the River Fergus in Ennis. This video was produced as part of Ennis Tidy Towns 'Wild about Ennis' Biodiversity Plan with funding from the Local Authority Waters Programme. Produced by Paul Corey Photography.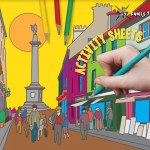 Ennis Tidy Town's bespoke Kid's Activity Sheets showcase life in our town. Make learning about Ennis fun and download the sheets for your children here.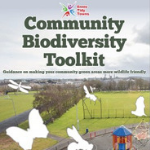 Ennis Tidy Towns are delighted to present this toolkit, an action of the 'Wild about Ennis' Biodiversity Plan 2017- 2019.  It provides easy-to-follow guidelines for organisations, community groups, and residents' associations to manage and enhance the biodiversity of their local communal green spaces.
Blooming Bees: All Ireland Pollinator Plan
Visit our dedicated resource page about Biodiversity in Ennis and advice small changes you can make to impact your local environment.
 Project Highlights