The River Fergus
Learn more about the importance of the River Fergus in Ennis. This video was produced as part of Ennis Tidy Towns 'Wild about Ennis' Biodiversity Plan with funding from the Local Authority Waters Programme. Produced by Paul Corey Photography.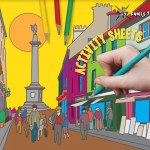 Ennis Tidy Town's bespoke Kid's Activity Sheets showcase life in our town. Make learning about Ennis fun and download the sheets for your children here.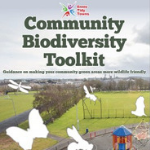 Ennis Tidy Towns are delighted to present this toolkit, an action of the 'Wild about Ennis' Biodiversity Plan 2017- 2019.  It provides easy-to-follow guidelines for organisations, community groups, and residents' associations to manage and enhance the biodiversity of their local communal green spaces.
Blooming Bees: All Ireland Pollinator Plan
The Competition
Ennis is on the move to become Ireland's Tidiest Town
The national SuperValu TidyTowns competition is an annual competition organised by the Department of the Environment, Community and Local Government with the support of the main sponsor SuperValu and many other agencies.
The competition involves participating areas being rated on all aspects of their local environment and prizes awarded to the best under many different categories. The overall winner is "Ireland's Tidiest Town". which is announced at a national ceremony in September each year.
Please get involved, register and help Ennis to become Ireland's Tidiest Town.
Weekly cleaning every Monday at 7.00 pm, Abbey Street Car Park.  Please come along.
Visit our dedicated resource page about Biodiversity in Ennis and advice small changes you can make to impact your local environment.
Project Highlights